Is your container port project ready for professional 3D visualization?
Confidential tender projects are our speciality with much experience for leading port
and operators on the planet.
What is container port visualization?
Container port visualization with the ABCreative visualization bureau is a way to get photorealistic 3D renders of your container terminal project while still in development. It allows users to view the layout and operations of a container port from different angles and perspectives.
‍Container port 3D visualization includes a detailed scale model of the container terminal to your design specifications, complete with cranes, ships, and port traffic. We can add overlay layers to visuals or 3D animation to show the movement of containers, location, status, route, and other data sets. Simulate different scenarios, such as vessel traffic, crane movements, and container handling, to help optimize port operations and improve efficiency.
Other case studies:
Miko's World for Unlimited Snow BV.
Railterminal Gelderland for Provincie Gelderland.
3D visualization for Delta3.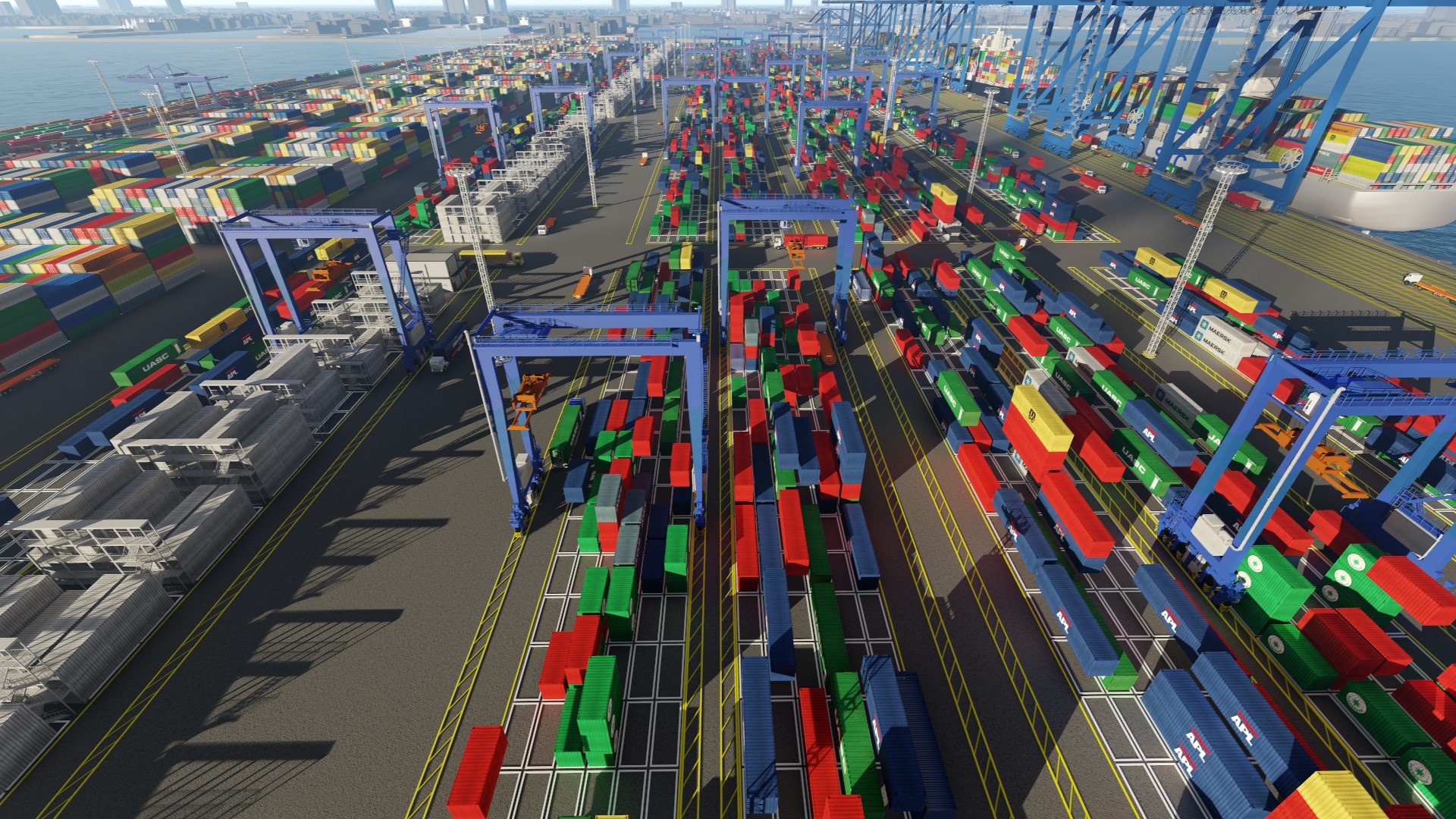 Purpose of container port visualization
For some of our clients at ABCreative, one primary purpose of visualization and animation is to make supplementary material to support an upcoming confidential tender application. The production of a 
3D model
to scale showing the port in its surroundings leads to the ready availability of 
3D renders
 for public information and marketing. Our work supplements the work done by your design team by producing specific 3D visuals and 3D animation. We show the container port in action and its surroundings.
A good storyboard: 
This process can get complicated, and that's why a good storyboard helps the whole process for us and you, the client. We like to work on this storyboard with you, which can lead to an eventual voice-over if you need one.
Longer video production: 
We can combine various types of information into one longer video production. We use 3D animation, some stock video footage, maps for geographic location, and specific custom-made diagrams showing the layout, berths, cranes, storage areas, and traffic flow and seamlessly combine these elements. The flow through the port of containers, ships, trucks, and trains for transportation looks excellent in 3D animation.
Container port companies have projects in the development phase that we can assist with, quickly and effectively turning their 2D CAD into 3D useful for several purposes. Once visualized and animated in 3D, the video helps to inform, persuade and influence others about the port proposals.
Suppliers of specialized port equipment manufacturers also benefit from our understanding on a general level of how container ports look in that we can assist with quickly and effectively turning their 2D CAD into 3D useful for several purposes.
Other types of projects:
See how audio-visual animation combines subtitled 3D animation, video, and voiceover to tell your story.
Want to see how our 3D solar park visualization service works?
See how our snowpark visualization entices financiers and promotes interest in indoor leisure projects.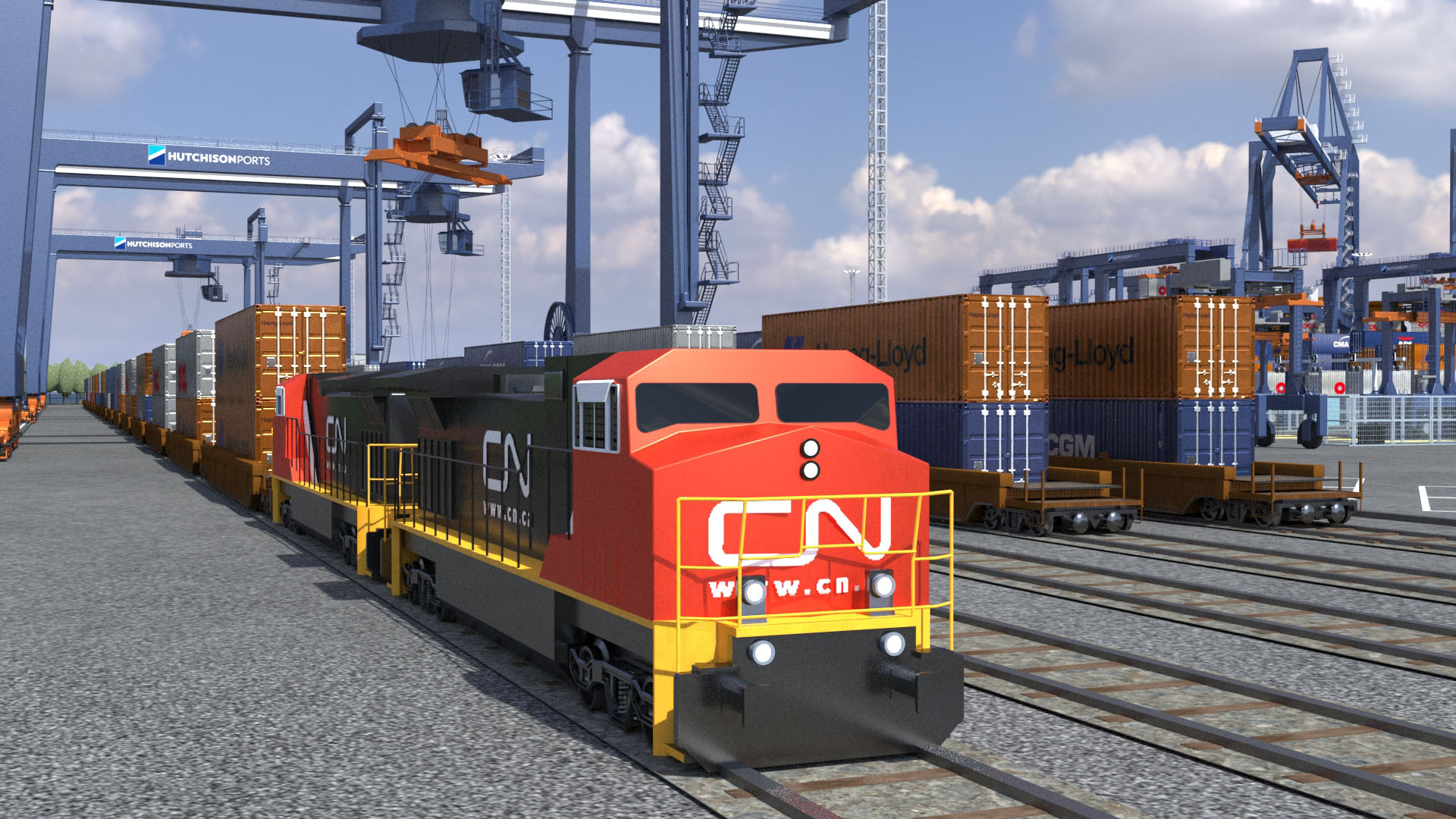 Benefits of container port visualization
3D container port visualization promotes awareness of your container port memorably. Using 3D visualization techniques, you invite input while port design decisions are 'on the drawing board.' 3D container port visualization helps identify opportunities and potential design improvements before going on-site. 3D container port visualization facilitates discussion around design options and proposals, and enables you to produce instructions or safety videos from these 
3D models
 to instruct port workers.

Let's talk about 3D design
We are unique and that is why we can help you with your project!